Hydro-Flo™ SS FlexLine Showers *NEW*
Hydro-Flo™ Duplex Water Strainer Systems
Hydro-Flo™ Systems Maintenance Services
About PSI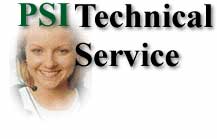 Papermachine Service Industries was founded in 1976 to produce the finest slotted ceramic vacuum box covers and foils ever. In 1980, we started producing Edge Control Systems and shortly after that introduced the first models of the Hydro-Flo Deckle Systems. Since then PSI has been innovating edge control systems, with our finest systems offered this year with the current model Hydro-Flo LP Systems.

Our work and expertise on the wet-end of the paper machine, from dewatering elements and equipment, to edge control technology and fiber alignment and formation specialty products, PSI is your source for innovative and unique systems to improve your paper product and your bottom line!

Please take a moment and browse through our site and see our unique and patented systems from our Hydro-Flo LP Deckle Edge Control Systems, to our Hydro-Jet Formation Specialties including our Hydro-Jet Fiber Alignment Foils & Cross-X Multi-Bank Shower Systems and our Hydro-Flo Filtration Systems.

Let us know if your would like to receive more information or schedule a visit with one of our systems engineers. Worldwide, we will come to your facility and analyze your systems and help you realize how easy and cost-effective integration of PSI Systems are!

Thank you for you interest and we look forward to meeting with you or your team in the near future.