Hydro-Flo™ Deckle Systems
Quick-Release Mounting
Hardware
Hydro-Flo™ System Video 1
Multi-Ply Heavy Linerboard
Hydro-Flo™ System Video 2
6 meter SP system
Hydo-Flo™ System Video 3
Printing grade
Hydo-Flo™ System Video 4
Pulp grade
Hydo-Flo™ System Video 5
LWC grade
Hydo-Flo™ System Video 6
LWC grade shake table
Hydro-Flo™ SS FLEXLINE Shower *NEW*
Hydro-Flo™ Water Strainer Systems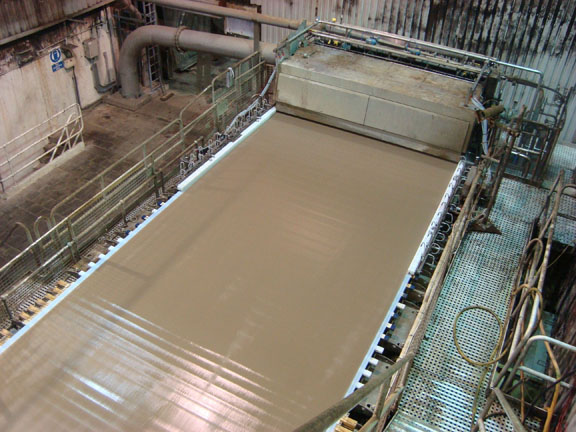 Hydro-Flo™ LP Deckle System
Hydro-FloTM Deckles
are the #1 selling
Edge Control System in the world.
No other system can provide the control,
runnability and ease of use,
no matter what they claim!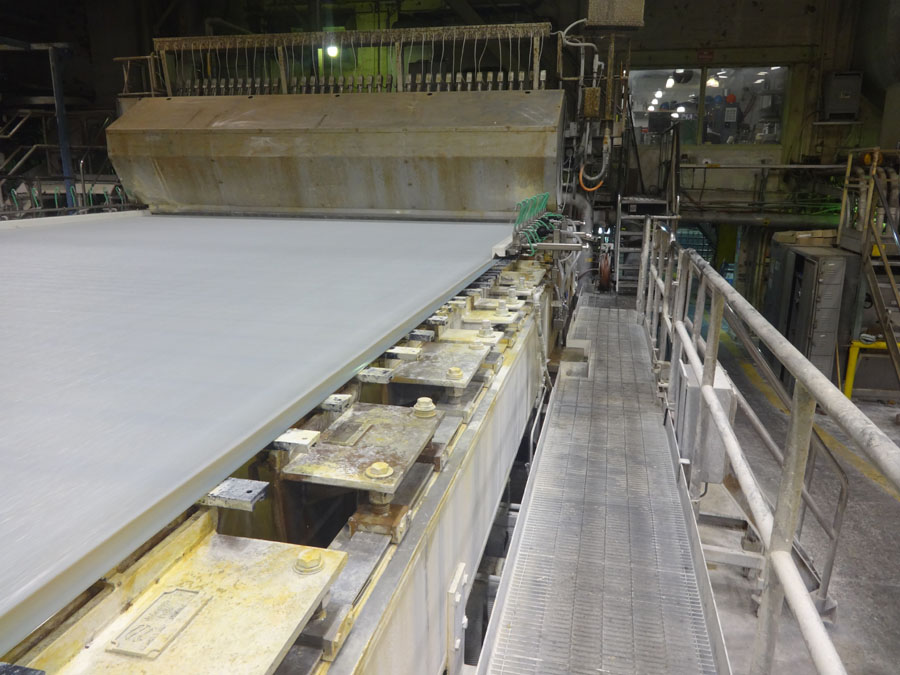 Hydro-FloTM Deckle Systems
are a completely
non-contacting
edge control system for the wet end
of the pulp or paper making machine!
Hydro-FloTM Deckles
provide the most control
from headbox to wire of any systems available.
Hydro-FloTM Systems
provide
immediate
improvement
of:
*Cross Direction & Machine Direction Profiles
*Elimination of waves
*Reduction of edge breaks
*More Consistent edge formation and quality
*Increased trim width
Best of all, ROI is extremely fast!
Your complete investment in a Hydro-Flo System
is usually fully realized in a matter of weeks!
| | | | | | |
| --- | --- | --- | --- | --- | --- |
| No more waves! | Cleaner edges! | No wire contact | Better runnability! | Ease of Use! | |
| | | | | | |
| | | | | | |
Hydro-Flo™ Deckle Systems are offered in (2) distinct profile configurations:
SP (Standard Profile) and LP (Low Profile) to meet the height requirements of any machine.

Click here to see typical CD profile improvement graph

Immediate cost savings!


Hydro-Flo™ LP Deckles shown above & below.



The Hydro-Flo™ Deckle System provides the operator with complete control of the sheet edge as it is dewatered.


Hydro-Flo™ Deckles provide smooth, controlled guidance of the sheet that virtually eliminates waves and improves edge consistency, which, in turn, provides better profiles and cleaner edge formation.

Hydro-Flo™ Deckles create a completely non-contacting extension of the paper or pulp machines pond plate.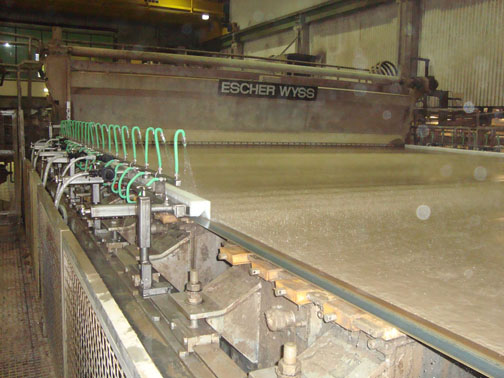 Current Model Hydro-Flo™ Systems feature an all new seal design which is up to 40% more efficient than even last years models. Combine this with our unique all stainless steel Quick-Release & Pivoting mounting hardware for our finest Edge Control System, ever!



Every Hydro-Flo™ System is offered with installation and approval drawings.
Hydro-Flo™ Systems require little, if any, inside engineering. PSI specializes in providing turn-key systems with very fast ROI.
Let us know how we can help you maximize your processes!



The Hydro-Flo™ System is very low maintenance and totally adjustable in all directions.
Best of all, this system performs on all weights, speeds and grades, regardless of product.

Please feel free to contact us regarding any of your questions or comments.

These are a few of the benefits, instantly available, when you implement this system.
Hydro-Flo™ Deckles are the #1 selling, patented, wet-end Edge Control System, worldwide!